Sports and society go hand in hand. They affect and reflect one another and drive cultural change. But sometimes the left hand doesn't know what the right is doing. The pro sports powers-that-be are increasingly out of touch with fans, and it's time for a revolution. Here are ten ways to shake up pro sporting events.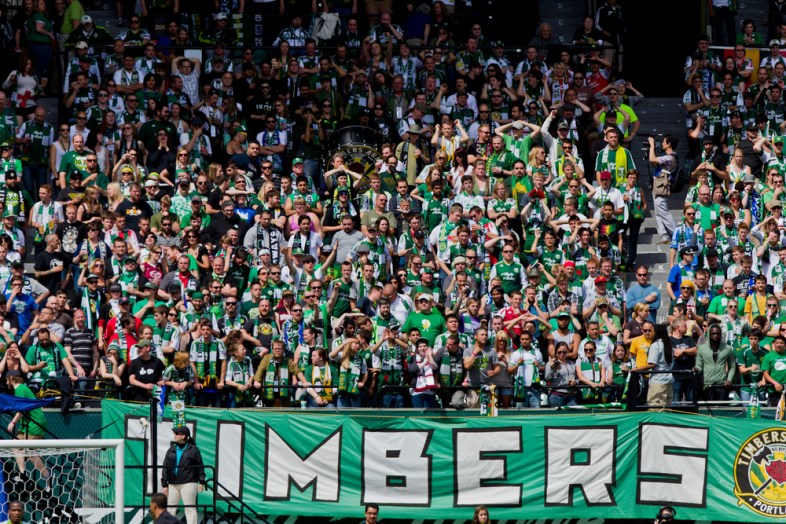 1. Coed cheerleading. Change the culture of cheerleading. Add more men to the mix. The Baltimore Ravens boast the only coed cheerleading squad in the National Football League. In Korean Professional Baseball, a male cheerleader and up to six female cheerleaders lead the crowd in songs, chants, and movements.
2. Up the tech game. Fans will feel better connected to a team if they're, well, better connected at games. Dropped calls and weak WiFi signals weaken fan-to-fan and fan-team interactions. Social media and in-venue apps enhance the fan experience and strengthen bonds.
3. In-seat service. Offer in-seat food, drink, and merchandise delivery, with an app and/or at a prearranged time. Levi's Stadium, the San Francisco 49ers' new home in Silicon Valley, has unveiled such an app.
4. Souvenir balls. If a baseball or hockey puck flies into the stands, it's fair game for the fans. Why not in all pro sports? Allow fans to keep game balls. If this somehow leads to a new Steve Bartman, so be it.
5. Beer backpacks. Bye bye beer man, hello beer girl? At Japanese Nippon Professional Baseball games, young women hike up and down the aisles lugging keg backpacks, selling different brands of beer. If American pro sports venues import this idea, beer vendors' genders and ages need not be taken into account. Beer quality is the real selling point. Beer from the tap simply tastes better, just like soft drinks from the fountain. Why not sell soda from keg backpacks, too?
6. BYOB and food. Let fans bring their own beverages and food. Again, Korean and Japanese pro baseball are ahead of the curve. In Korea, fans can bring food and drinks to games, although glass is prohibited. In Japan, stadium attendants take fans' beer at the entrance gate and pour it into large paper cups free of charge. Since 2012, EverBank Field, home of the Jacksonville Jaguars, has allowed fans to bring in food but not drinks.
7. Kiss Cam equality. The Kiss Cam zooms in on two men sitting side by side and presumably it's supposed to be awkward and people are supposed to laugh—a cheap laugh at the expense of gay fans. Cut out this joke of a joke, and show gays kissing on the Jumbotron. In 2011, the Kiss Cam at the San Francisco Giants' LGBT Night featured a gay couple.
8. International scheduling. Olympic Games and World Cup athletes are jet lagged, and fans tune in from different time zones. Host nations could stand to be more hospitable. They could schedule competitions around the clock. Locals would still fill a stadium to watch Lionel Messi or Usain Bolt at 3 a.m.
9. No ties. ABC'S Wide World of Sports showcased "the thrill of victory… and the agony of defeat," and TV series Sports Night parodied this famous phrase by adding: "and, because we've got soccer highlights, the sheer pointlessness of a zero-zero tie." Fans want to see a winner and a loser. Play until someone scores.
10. Brave the elements. Play more outdoor games, rain or shine (or wind or snow). Only four National Basketball Association preseason games have been played outside (most recently in 2010), while the WNBA's New York Liberty and Indiana Fever played the first and only regular season outdoor pro basketball game in 2008. Since 2003, the National Hockey League has held fifteen regular season outdoor games. The 2014 Winter Classic between the Toronto Maple Leafs and Detroit Red Wings shattered the NHL attendance record, yet the league is scaling back the number of outdoor games next season.