Often the graffiti artist label has the stigma or stereotype of being related to punk kids running amuck in the streets or being gang-related, but what a lot of people don't realize is that there are a lot of street artists who use their art for good, and bring a greater meaning to our lives as opposed to simply vandalizing property. Most people also don't realize that among these street artists, there are a handful of woman using their art on the streets to make a positive impact and difference in the world:
1. Shamsia Hassani is a young artist from Afghanistan whose personal statement is to help make peace through art. She is one of the first graffiti artists to paint a wall in Afghanistan. She wanted to make a statement about women's rights in Afghanistan. Not even the risks of landmines have stopped her. Her Facebook page reveals, "Shamsia often paints women in Burqas…She uses her art to help bring positive changes to people and more specifically to wash away the depressing memories of long-time war having taken place in her country."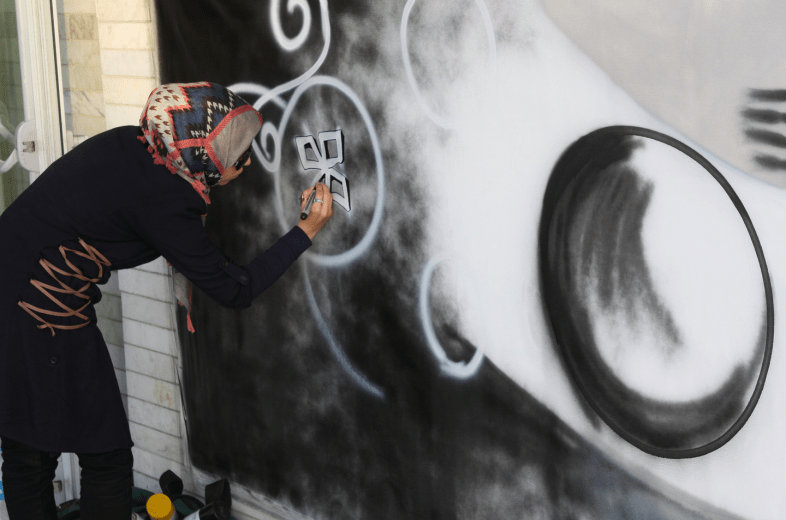 2. Swoon, more formally known as Callie Curry, is a Brooklyn-based artist. She started to explore her art at Pratt Institute, but after reflection of her potential audiences being limited to only those who could afford to go into museums and galleries, she decided she wanted to open it up to the world. She went from wheat paste pieces on the side of buildings creating bonds in small communities to helping where she could in Haiti after the horrific earthquake in 2010.
3. Lady Aiko is an artist that was born in Japan and currently resides in New York. Aiko's work is unique in that she uses a wide variety of sources for her art, from spray paint to acrylics. Her official website explains that she attempts to tell a story in each piece, "playfully portraying femininity, sexuality, and the beauty of human life," while also bridging gaps between Western and Eastern culture.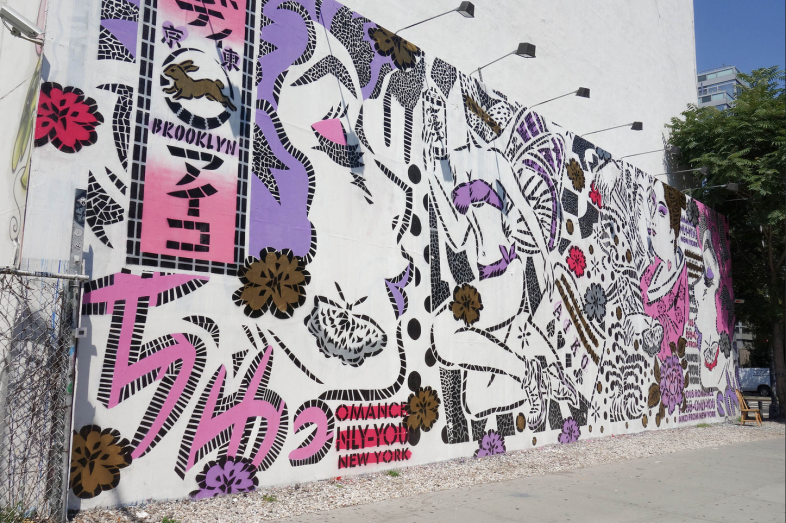 4. Faith47 is based in South Africa, and her art often expresses aspects of this culture, and movements, such as women's rights. While she isn't afraid to include strong written commentary to her pieces with heavy political meaning and controversy, she tells SensesLost.com in an interview that does not claim to be a poet, despite her words being poetic. She claims it comes down to a simple appreciation of communication in all it's forms from art to music to the written word.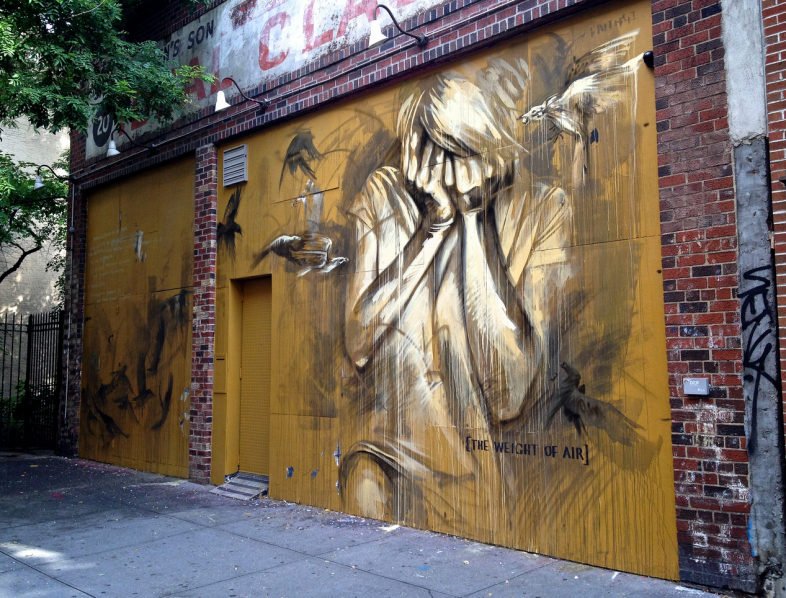 5. Fafi is a French artist whose strong female characters have been popping up on walls since 1994. Her character's are known as the Fafinettes and they even have their own world in which they live in, The Carmine Vault. The Fafinettes are confident in their feminism, sexuality, and other aspects of who they are—setting a great example for females everywhere. Although Fafi has since started a family and no longer hits the streets like she once did, she still creates art and has partnered with big brands and artists such as MAC Cosmetics, Adidas, and Lily Allen.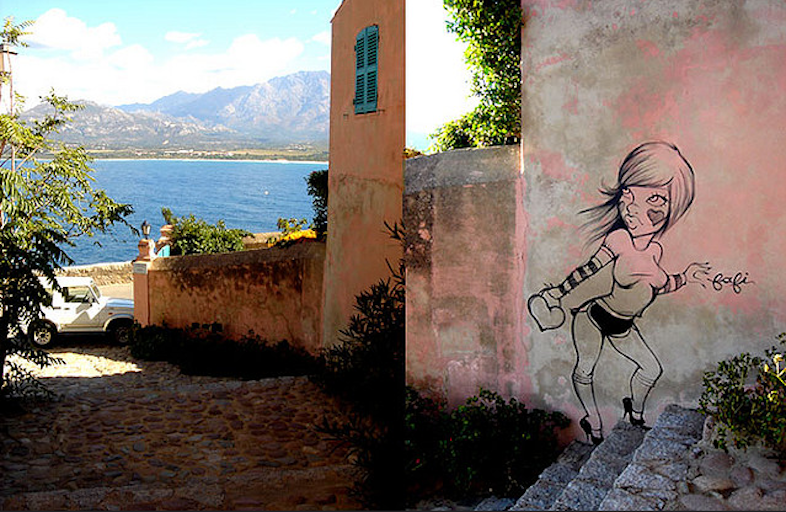 6. Angelina Christina is based in Southern California and has been working as a professional muralists and street artist since she was 15 years old. Although it sounds like her art could have easily financially sustained her, she was still eager to learn more, and decided to attend college and study art. She received her BFA from UCLA. "School helped develop me as a human being. But It's a personal choice—you can do art either way," Christina said in an interview with Coachella Magazine. She has been named Artist Ambassador at Boo2Bullying, an anti-bullying organization founded in 2011, which hosts a variety of events to bring wider recognition to their cause.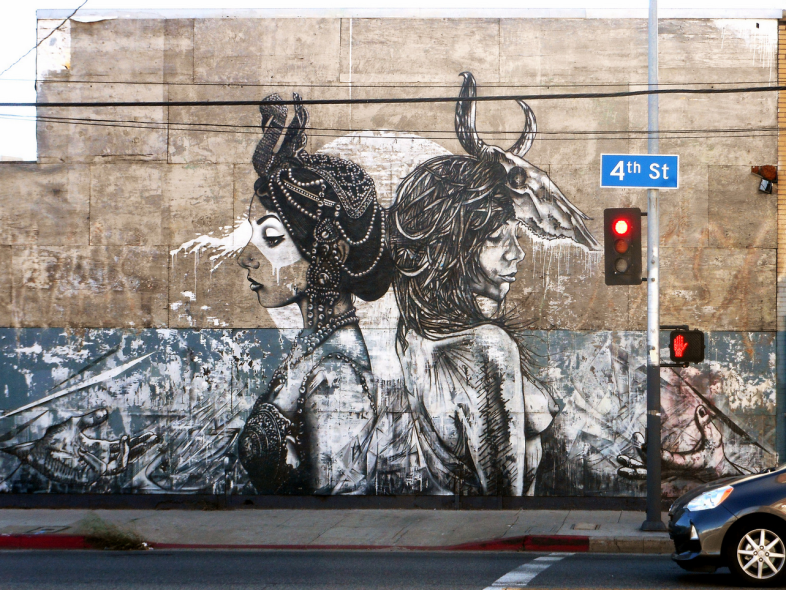 These are only a few of the many female artists making a difference in the world. Please let us know which artists you'd like to see more recognized in the comments below.