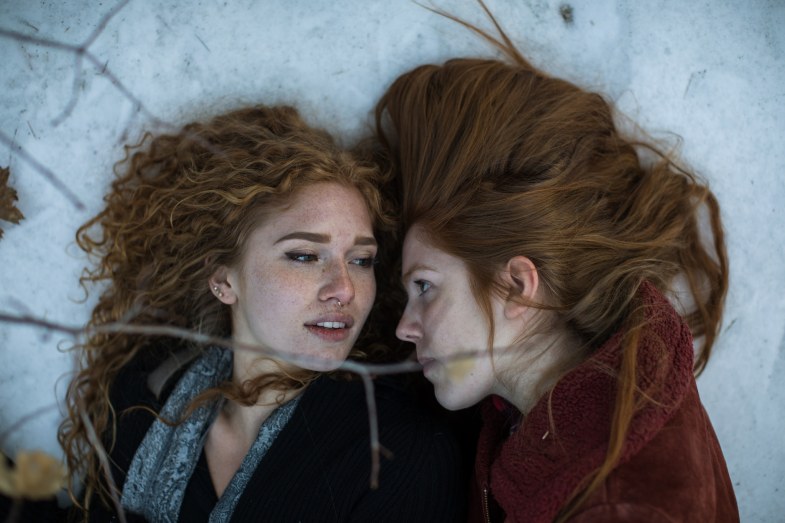 I spent two days with her in one of the busiest cities in Japan. In the middle of the crowded streets and sea of restaurants, we had conversations passing through the lights of Shinjuku. We had coffee and made our way into the cold, hugging onto the collars of our jackets.
"Why?" she asked. "Why does this keep happening to me?"
I didn't know what to say. Even in the brief good moments when we would lose ourselves, we had come back to this; it always came back to this. I felt the all to familiar pit fall to my stomach.
I didn't know the answers. I wish I knew, because she deserved them. Because she had to see it with her own eyes that she was worth more than the credit she gave herself and I should know. I've known her my whole life.
We continued to wander in the sea of faces, passing by business men and women heading to work, the tourists who stopped to take photos, the high schoolers swarming in groups, and the couples who made their way into the tiny streets holding hands. Her eyes filled with questions and silence. Her heart dropped and I felt it.
"Why don't you try giving it your all?" I offered.
She shook her head.
"I can't open my heart up to anyone, anymore," she said. "It's just the same cycle and that cycle is too painful."
This time I shook my head. "No. This time you open up your heart to yourself. You give your love to someone you know will not take it for granted. No more excuses. Love yourself, ok?"
For the longest time we were enemies; my heart and my mind. While my mind constantly reminded my heart that there were better days ahead, my heart didn't remind me, but made me feel as if there weren't. On the days my heart felt uplifted, my mind always reminded me that such feelings didn't last forever. There was no bridge between them. There was no love.
 Sometimes the hardest part was convincing the heart and mind that we're on the same side. We were always on the same side.
As I stood in the middle of the crowded street, I finally realized I had to be friends with her. I needed to be friends with myself. I needed to whole heartedly not criticize, but embrace her when the world seemed to shadow her. I had to speak kind words and encourage her and not overcast them with constant blame.
But more than anything, I needed to love her more than anyone else.