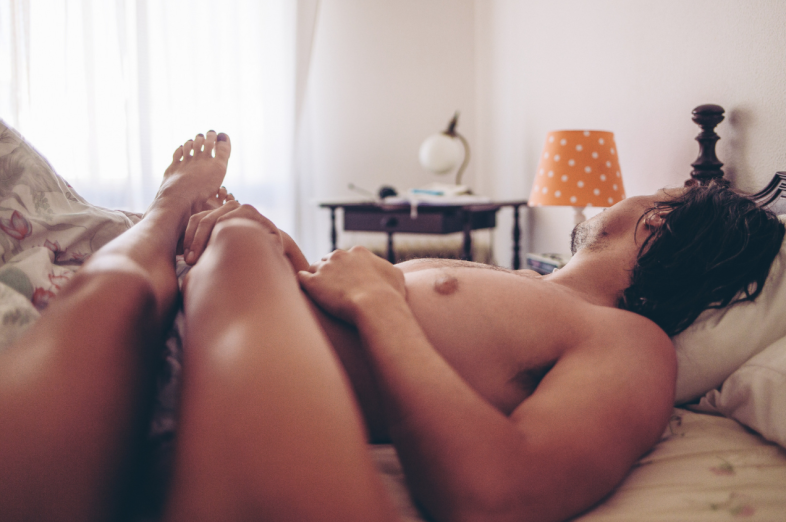 1. Wish I was waking up with you inside me.
2. I'm super horny this morning.
3. I woke up before my alarm went off. Just enough time to get off before I have to start getting ready…
4. I had a nasty dream about you last night.
5. Wish I could turn your morning wood into something real right about now.
6. Somehow I know I'm going to be daydreaming about your body all day at work.
7. Wish I was waking you up with a blow job right now?
8. I couldn't control myself this morning when I woke up thinking about you.
9. About to get in the shower, want to join me?
10. I love waking up naked. If only you were here to enjoy the view.
11. It's so early, and yet I already wish you were fucking me.
12. I woke up early because I was already excited to jump your bones tonight.
13. Too bad I have to get dressed…
14. I dreamed about how sexy you sound when I make you cum.
15. I wish I could make you cum before work today.
16. I woke up craving you.
17. All night I dreamed about your tongue.
18. Even just dreaming of you makes me wet.
19. I woke up impatient because I already can't wait to do dirty stuff to you tonight.
20. My tits felt lonely this morning.
21. Is there room in your bed for me?
22. I woke up with a bunch of dirty ideas about what we should do tonight.
23. Too bad I'm not waking up with your cum inside me.
24. My bed is lonely without your cock.
25. I woke up wet for you.
26. My nipples seem extra hard this morning.
27. Here's a picture of how I woke up. Tell me what you'd do to me.