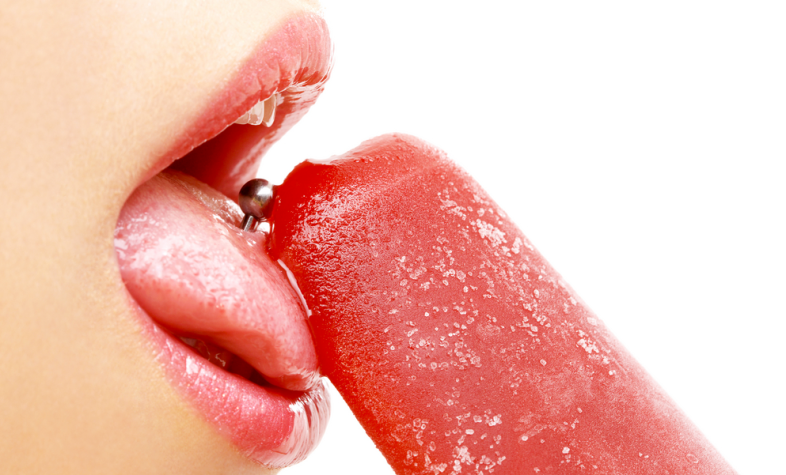 Straight girlfriends often ask me with the same wide-eyed mystification about tips for giving head. They figure, rightly so, that there's no better resource than a gay man to dispense advise on how to orally please another man. As both givers and receivers of head, we are intimately aware of the mechanics involved.
The first time a guy came in my mouth, I felt a surge of pride, as if I had just completed a marathon and that was the prize waiting for me at the finish line. In fact, that's precisely how you should think about giving a blowjob – it's not a sprint to the end, it's more of a slow, steady pace to climax.
The blowjob is a handy tool in any sexual enthusiast's arsenal. Sometimes you just don't want to get pounded but your man is next to you, and he's hard, so what are you going to do? You could give him a desultory handjob, but that's the sexual equivalent of going to In-N-Out and only getting a bag of fries: nice as a side, but hardly a full meal. In these instances, the blowjob can be a stand-in for full-on penetration. No man has ever complained about having someone go to work on him while he lies back floating in a cloud of warm pleasure.
Now it's cliché but true that they don't call it a job for nothing. For the receiver, it's like a paid vacation, but for the giver it's equivalent to working overtime. Your jaw can get tired, you might choke a few times, gasping for air, and frankly you can get bored if it's going on for a long time. The trick is to develop a good technique so that he comes before you get lockjaw. So while the dick has to be hard for a blowjob, a blowjob doesn't have to be hard. Here are some foolproof tips for getting him off.
Ideally he's already hard, as there's nothing sadder than a lifeless dick in the mouth. Both the giver and receiver have to be in the mood, though frankly a man is never not in the mood for a blowjob.
Get it wet. Spit on it. Pour a bottle of champagne on it. Just make sure you've got ample lubrication happening and your work will be much easier.
Don't spend all your time and devotion on the head, make sure you're loving on the entire kielbasa. Place one hand on the base of his dick and the other on his balls. You can give them a gentle tug, and massage the perineum (please don't make me explain what this is).
Your lips should be covering your teeth and you can move your tongue to massage the shaft. He's not going to cum if you're just licking his dick daintily as if it were a candy cane on Christmas. You don't have to deep throat, but at least get your mouth to meet the hand you have on the base of his shaft. Use the patented pump and twist ™ technique with your hand as you bob up and down.
Blowjob is a bit of a misnomer. A more accurate description would be suck job – use your mouth like a Hoover to create a vacuum of pleasure. If you have to come up for air, make sure to continue stroking. Maybe do a sexy hair flick and let him see your tits.
All men want to thrust into your face – this hip motion can make him come faster as he controls the intensity. The key here is to open the mouth, relaxing the jaw and breathe through the nose. If you can master breathing without gagging while he does this, it's the quickest way to get him to come.
You'll be able to gauge the pleasure by his face. If his eyes roll back in his head and he emits animalistic groans of delight, then you're doing it right. If he's watching you intently as if you were trying to build a computer out of Legos on his lap, then your technique is off.
As for spitting or swallowing, it's all a matter of preference. It feels great to cum inside a mouth, but after the party's over do whatever you want with the confetti.

If you have a sex or relationship question for Adrien Field, email him at advicefromadrien@gmail.com.