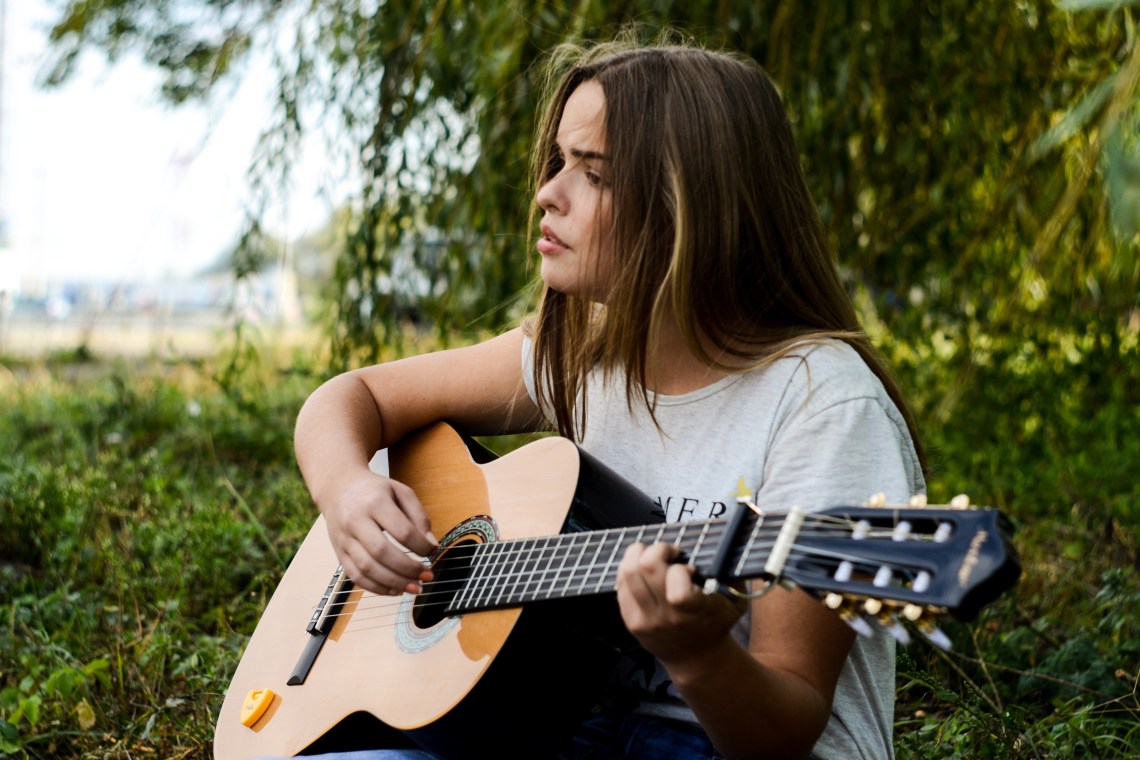 Heartbreak is tough. It is a mixture of contradicting emotions being felt in a span of time that seems to last forever in the eyes of its victim.
At one moment, you are happily rejoicing in the fact that you finally got out of a toxic relationship while in the next, you'd like nothing more than to curl up in a corner and simply mope until the end of time.
It is a chaotic yet a natural part of our daily lives. Different people experience and cope with their "feels" in their own unique way, but what we can all agree on is that it is a bit uplifting to hear a song that relates to our situation.
1. Since I Told You Its Over, Stereophonics
"So take a look at me now
Since I told you it's over, You got a hole in your heart
I'll find a four leaf clover. You can't tell me this now
This far down the line that you're never, ever gonna get over me."
2. Split Screen Sadness, John Mayer
"And it stings when it's nobody's fault
'Cause there's nothing to blame at the drop of your name
It's only the air you took and the breath you left"
3. Shattered, OAR
"Stumble out in the night from the pouring rain
Made the block, sat and thought
There's more I need. But It's always back to you"
4. Reflections, Misterwives
"You didn't close the door. Left a crack open.
I couldn't ignore the faint possibility of having hope in this insanity
That we still could be but we're stuck floating in between."
5. Strange Things Will Happen, The Radio Dept.
"Today was a pretty day. No disappointments.
No expectations on your whereabouts
And oh, did I let you go?
Did it finally show That strange things will happen if you let them?"
6. Consequence, The Notwist
"I'm not in this movie. I'm not in this song
Never. Leave me paralyzed, love. Leave me hypnotized, love."
7. We Might As Well Be Strangers, Keane
"I don't know your thoughts these days
We're strangers in an empty space
I don't understand your heart
It's easier to be apart."
8. Naïve, The Kooks
"So how could this be done by such a smiling sweetheart
You're so naive yet so
You're such an ugly thing for someone so beautiful."
9. How's It Going to Be, Third Eye Blind
"I wonder how's it going to be when it goes down
How's it going to be when you're not around
How's it going to be when you found out there was nothing between you and me
Cause I don't care how's it going to be."
10. Look What You've Done, Jet
"Take my photo off the wall if it just won't sing for you
'Cause all that's left has gone away and there's nothing there for you to do."
11. Heavy Feet, Local Natives
"What you said I wrote it down
It won't say, it won't speak the same
Maybe I know better than to read more than what's written."
12. Other Side of the World, KT Tunstall
"The fire fades away. Most of everyday is full of tired excuses
But it's too hard to say.
I wish it were simple but we give up easily
You're close enough to see that you're the other side of the world to me."
13. Forget it, Breaking Benjamin
"It's a crime you let it happen to me
Out of mind, I love it, easy to please
Nevermind, forget it, just memories
On a page inside a spiral notebook."
14. Whatsername, Green Day
"And in the darkest night, If my memory serves me right,
I'll never turn back time. Forgetting you, but not the time."
15. If You're Gonna Leave, Emerson Hart
"But did you think about it? Did you pull it in and pull out
Could you live without me? Did you ever really have a doubt?
But do you understand it baby when you say it's over it's done
Maybe I'm not the one"
16. Sometimes, Ash
"Sometimes it happens, feelings die,
Whole years are lost in the blink of an eye
We once had it all but events conspired
Oh sometimes."
17. Tiny Vessels, Death Cab For Cutie
"So one last touch and then you'll go
And we'll pretend that it meant something so much more
But it was vile, and it was cheap
And you are beautiful but you don't mean a thing to me."
18. Goodbye Kiss, Kasabian
"You go your way and I'll go my way
No words can save us, this lifestyle made us
Run along like I'm supposed to, be the man I ought to
Rock and Roll, sent us insane, I hope someday that we will meet again."
19. Same Mistake, James Blunt
"And maybe someday we will meet, and maybe talk and not just speak.
Don't buy the promises 'cause, there are no promises I keep."
20. Black Balloons, Goo Goo Dolls
"Comin' down the world turned over
And angels fall without you there
And I go on as you get colder
Or are you someone's prayer?"
21. Damage, Jimmy Eat World
"Are we only damaging the little we have left?
Both of us swimming in the same polluted mess.
Are we too damaged now to possibly connect?
To ever reconnect?"
22. Happier, A Fine Frenzy
"Shoot me with your rubber bullets
Your finger's on the trigger, pull it
I know you want this suffering to end
So it is forgivable my friend."
23. Come Around, Rhett Miller
"I'm dressed all in white and I remember the night
You came on to me and opened up my heart
I was hollow then till you filled me in now I'm empty again
I should have never let it start."
24. When You Were My Baby, Relient K
"I woke up this morning aching for you
Roll over, try to sleep it off till late afternoon
They say that it's better if you've love and lost
Maybe if I stay away from you I'd be better off now."
25. Amsterdam, Anberlin
"This is our last goodnight.
Say what you will. Say all that you can.
Words have no meaning when I've seen where you've been."