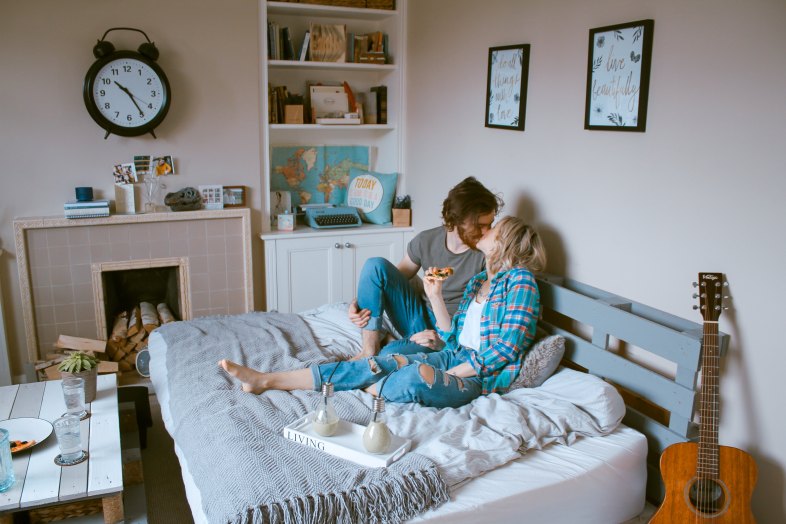 It all starts with being just friends. The most common cycle of getting into a
relationship is first you become just friends and then you become good friends and then slowly you take the whole bonding to the next level that is to be in a relationship. But most often than not it is seen that the so-called perfect relationship ends up into not-so-perfect-relationship and that ultimately leads to a breakup.
What is the disadvantage of that?
Well… After breakup (most of the time) you lose the person you loved and most importantly, you lose the person who was so close to you as a friend. Even if you want to go back to being friends then either your self-respect holds you back or you end up being hurt and you end up regretting being in a serious relationship with one of your good friends.
So, here are the 7 reasons why you will find FWB is much better and honest in
today's generation rather than being in a relationship:-
1. Attraction is there but not sure about your feelings? But at the same time can't keep your hands off each other? Well, in this situation FWB is the best possible option. Because you guys set the bed on fire and at the same time do not end up expecting to be in a relationship just because you people are physically attracted to each other. You people are also sure that you people do not need a relationship just because you are having some fun.
2. Freedom. Yes, freedom of dating others or getting attracted to others while in a FWB arrangement is a very normal affair. That too without being guilty in case you see yourself getting attracted to someone else. In fact that is one of the biggest reasons why you people got into such agreement in the first place.
3. No hide and seek. While having fun with each other they can purely be
honest about their lives and other stuff going on in their lives to each other.
Because hey, at the end of the day you are still are great friends and are
supposed to be sharing things with each other.
4. No expectations. The first rule of FWB is not to expect anything from each other. "Anything" here means, no emotional attachment which can be little romantically inclined, though you would still care about each other as friends should do.
5. Easy to walk away. If anyone of you feels that – no, it is not fun anymore or maybe you find someone else, then it is easier to walk away from such a
situation without hurting the other. The best part is you people still can see
each other and share things because you people are just crawling back to
being only friends without benefits in such a scenario.
6. No cheating. When two people are so open to each other and are honest.
There remains no room for cheating or betraying one-another or each other's
trusts.
7. No heartbreaks. You guys were very much clear about each other's
intentions and were open and vocal about it. The heart was never involved. So
there are least chances of a heartbreak, unless and until one of you break the
rules of the game and get emotionally attached to the other one.
So, we can conclude that Friends with benefits is one of the best options that
people can avail these days without getting hurt and also it is easier because two friends know each other so care would at least exist if not love along with the loads of attraction.